"Jump!" is a single-button game in the vein of notoriously difficult-yet-repayable games such as "Flappy Bird". The game works on Windows, Mac OS and via HTML5 browser, the latter of which is available here: http://www.davewjames.com/jump
The aim is to jump to as many platforms as possible. The player sets the angle and strength of their jump with a simple button press, initiating a "golf swing" mechanic.
"Jump!" was created to work on a multitude of devices, including the Staffordshire University Information Point Kiosks, which I am responsible for developing and maintaining. These kiosks are primarily used to provide quick-access information to students; however, I wished to incorporate more interactivity and increase engagement with the kiosks, and felt that small "mini-games" may encourage students to engage with the kiosks, especially during Open Days and Welcome Week events.
The Player charging their first jump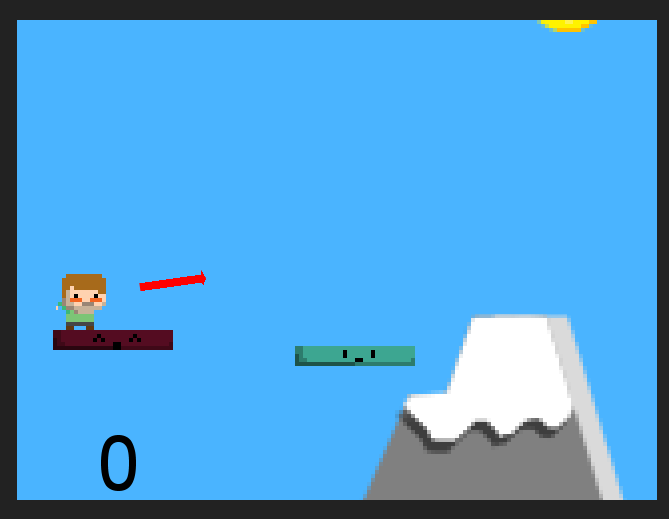 Platforms are randomly generated each playthrough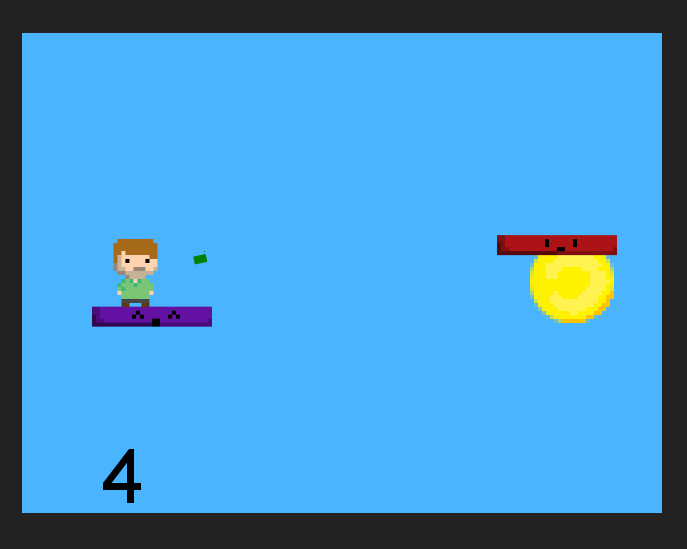 It's not the fall that's the problem, it's the landing